Assembly process and welding
Our expertise does not stop at cutting/stamping. We support our customers in the assembly process of sub-assemblies.
We carry out all types of precision assemblies by:
Riveting – is the process of securing two parts by joining them with a rivet, which is a small metal cylinder. The rivet is inserted into a hole drilled through the two parts and then crushed with a press to form a head on each side.
Snap riveting – is a process of deforming the end of rivets with a bouterol. This technique is used to increase the cross-section of metal at a specific point to give it a specific shape.
Clinching – a mechanical joining process in which metal parts are pressed or pressed together to hold them together permanently.
Capacitor discharge welding. We are equipped with 4 refrigerated 400 KWA welding presses, we can also produce large series.
Spot welding
Welding on a screwdriver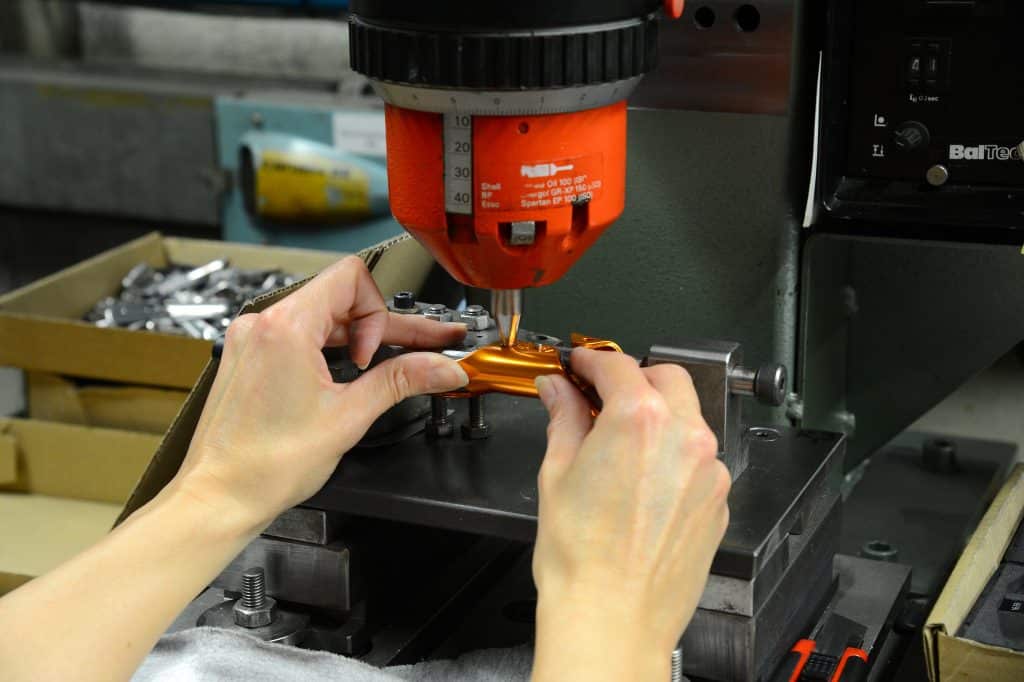 Complete solutions for your metal parts
We carry out all types of precision assemblies by riveting, bolting, clinching and welding. Consult us for all your cutting, stamping and sub-assembly assembly projects.